How to stop iphone screen rotating, flipping or spinning in ios7
One of my most popular posts (with a current total of 85k hits) is my 'portrait orientation' post.
It shows you how to stop the screen from reacting to the orientation of your iphone or ipad.
In ios7 the portrait orientation lock button has been moved and is now on the control-center screen.
to access the control center, simply swipe from the bottom of your screen upwards (like you do for the notification center at the top of your screen)
you will now see the control center with lots of icons and options.
by default portrait orientation lock is the last icon in the first row.
if its enabled it will have a white outline.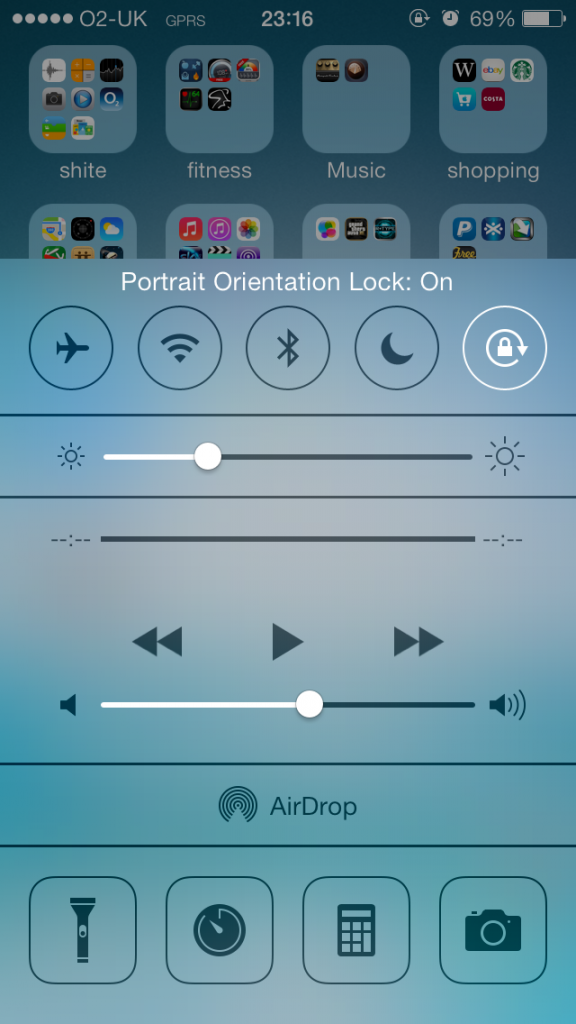 when it is enabled it will stop your screen content from flipping about when you rotate your iphone or ipad :)
How to show list view in calendar ios7
How to close running apps in ios7