How to show list view in calendar ios7
I love the list view in the ios6 calendar.
it shows me everything that Ive got upcoming over the next few days in one screen.
in the new calendar in ios7 its not immediately apparent that this list view exists.
It does though, so dont worry :)
to find it, just click the magnifying glass.
you will now see the list view and you can search it too :)
I haven't yet found a way to make this the default view in the calendar, but If I do then ill put up a post and link it from here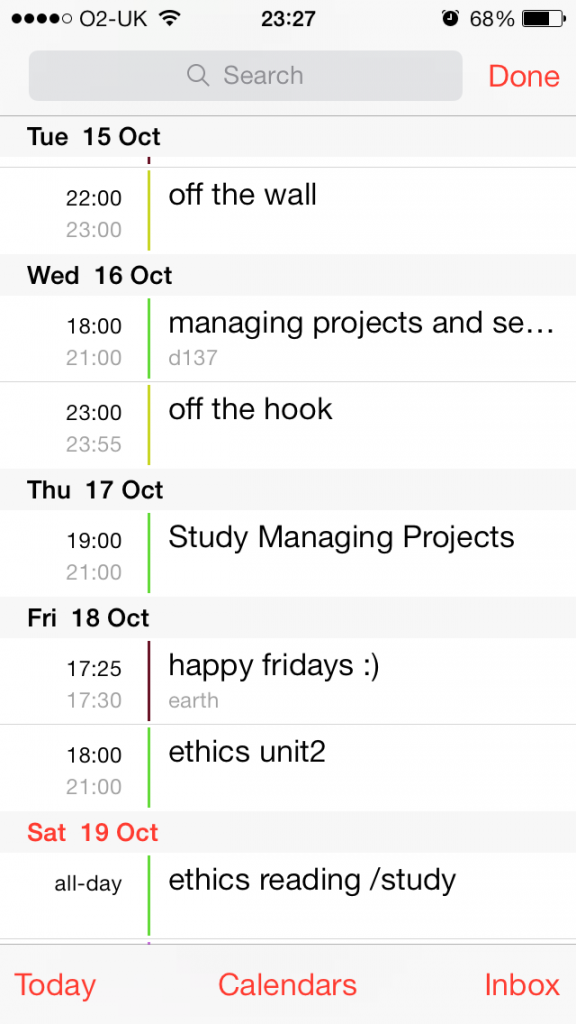 Only allow calls from selected contacts in iphone
How to close running apps in ios7