RCA Ribbon Microphone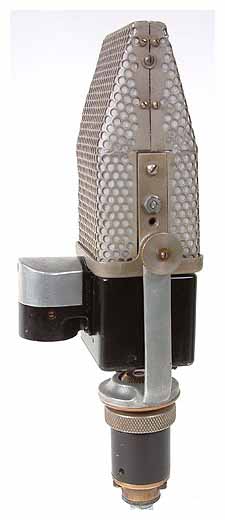 In the early 1920s, Drs. Walter H. Schottky and Erwin Gerlach co-invented the first ribbon microphone.
A few years later, Dr. Harry F. Olson of RCA started developing ribbon microphones using field coils and permanent magnets. The RCA Photophone Type PB-31 was commercially manufactured in 1931 greatly impacting the audio recording and broadcasting industries.