This will show you how to change order of apps in iphone or ipad notification center for groups of apps in your ipad or iphone notification center. It helps when you have lots of apps that send lots of notifications and you only want the important ones on top.
goto settings > notifications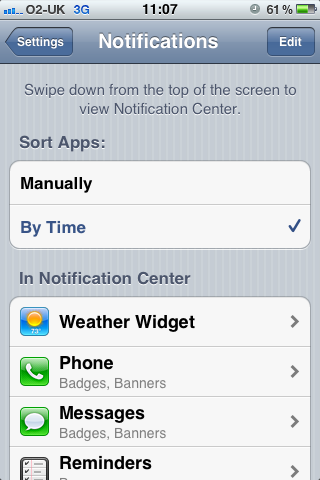 There are two options to control the order of the notifications in notification center: 'manually' and 'by time'.