coverscout is an application by equinux that finds covers for your music collection. It can fix missing album and song covers in itunes. it embeds the artwork in the mp3 files, and will make your itunes look perfect :D
1) download and install
you can download the app from the equinux website, there is a demo available so you can try it out.
coverscout is also available from the app store
install process.
the installer is a .pkg file. simple to setup, you just doubleclick on the downloaded .dmg file and run the installer.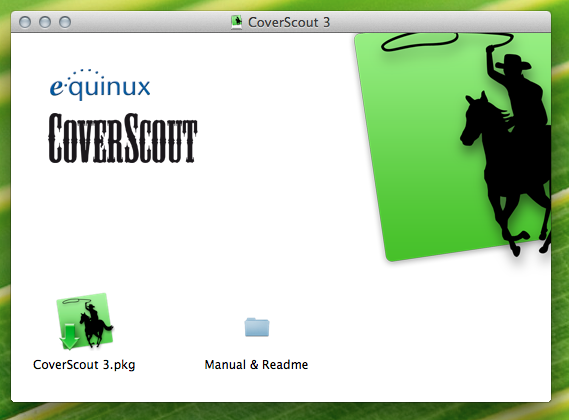 first run:
on first run you are presented with a splash screen with some of coverscouts features: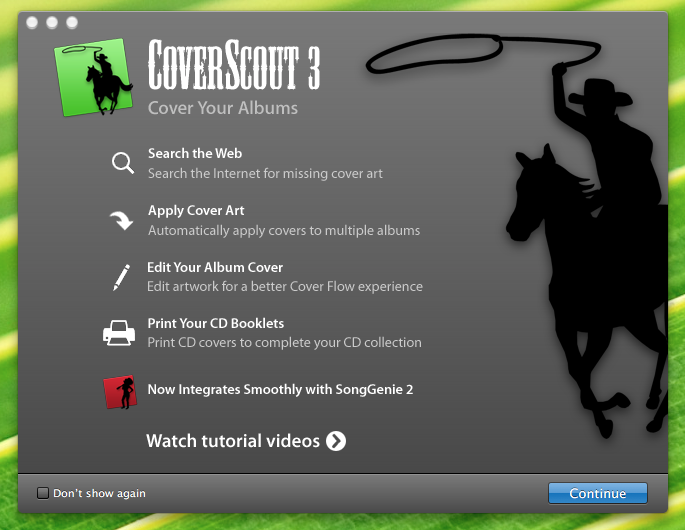 search the web
search the web for missing cover art
apply cover art
automatically applies covers to multiple albums
edit album cover
the app lets you change album artwork ( crop etc)
print your cd booklets
it lets you print out the artwork
watch tutorial videos
this one lets you watch various videos that explain how to do various operations within coverscout.
2) preferences
there are various preferences for coverscout: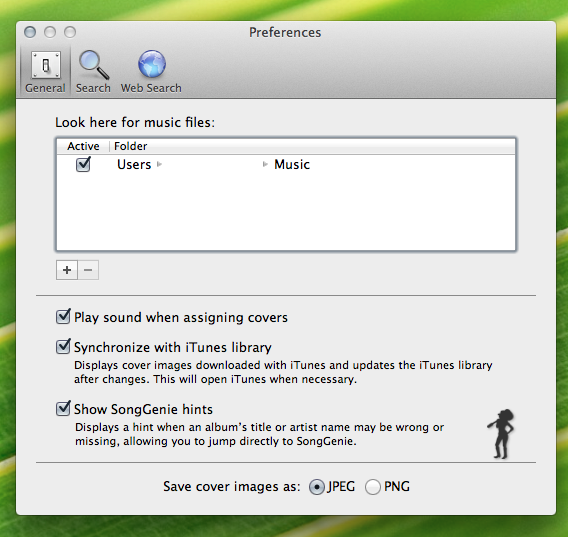 location of your music collection – you can add multiple locations
sync with itunes library – this is the part that updates your itunes with all the changes
web search – various places where coverscout will search for covers
3) using coverscout
using the app is easy.
first add the location of your library and let the app scan all your files.
you will then be presented with your music library.
Fix missing album and song covers in itunes with coverscout
getting a cover for an entire album is easy, simply pick 'albums with no cover' from the dropdown selector and click 'search'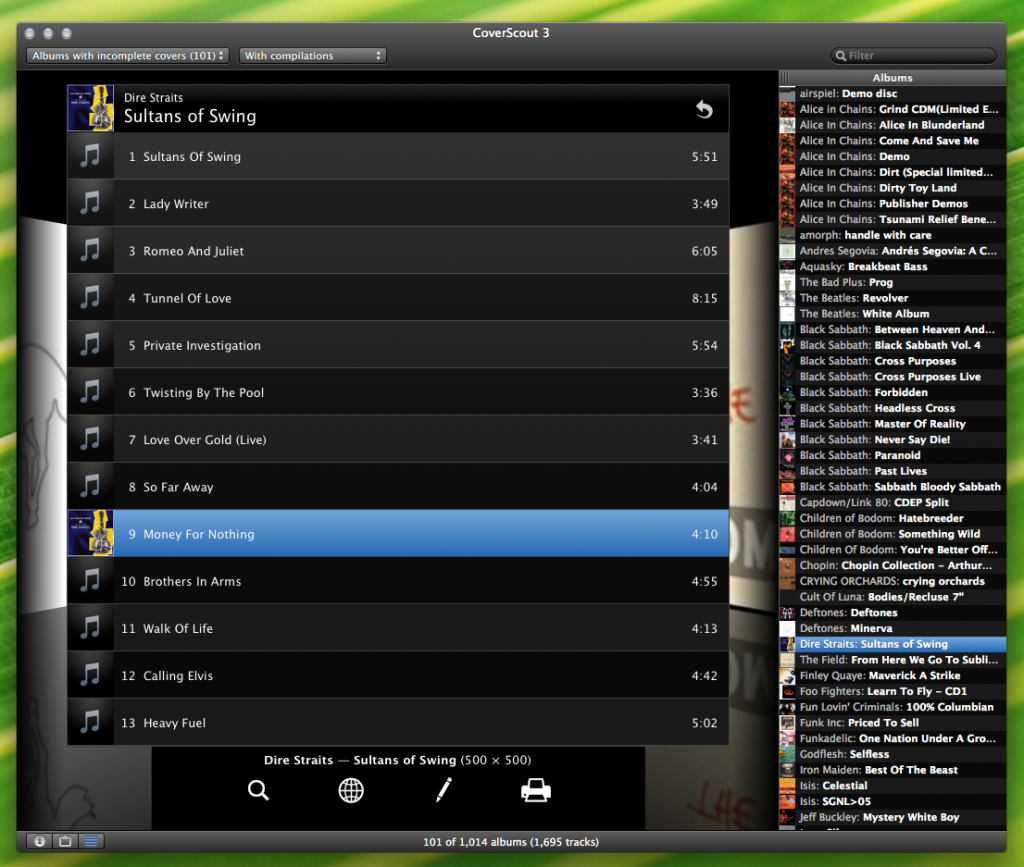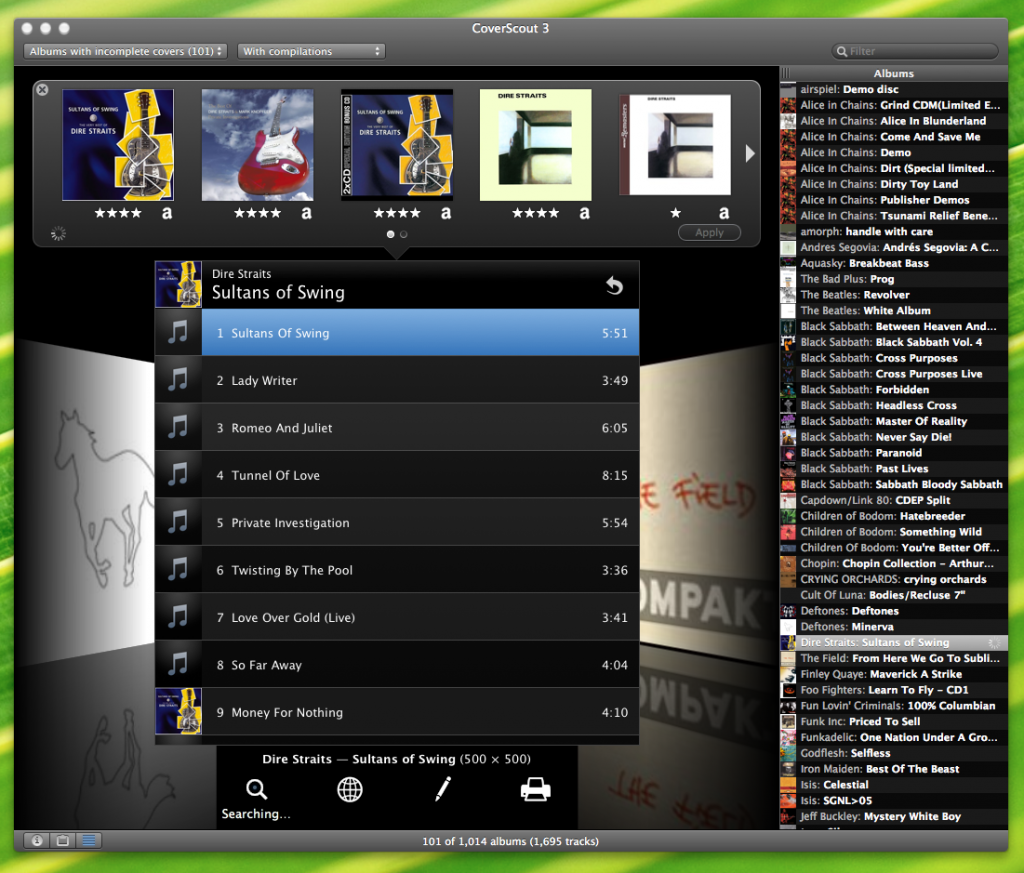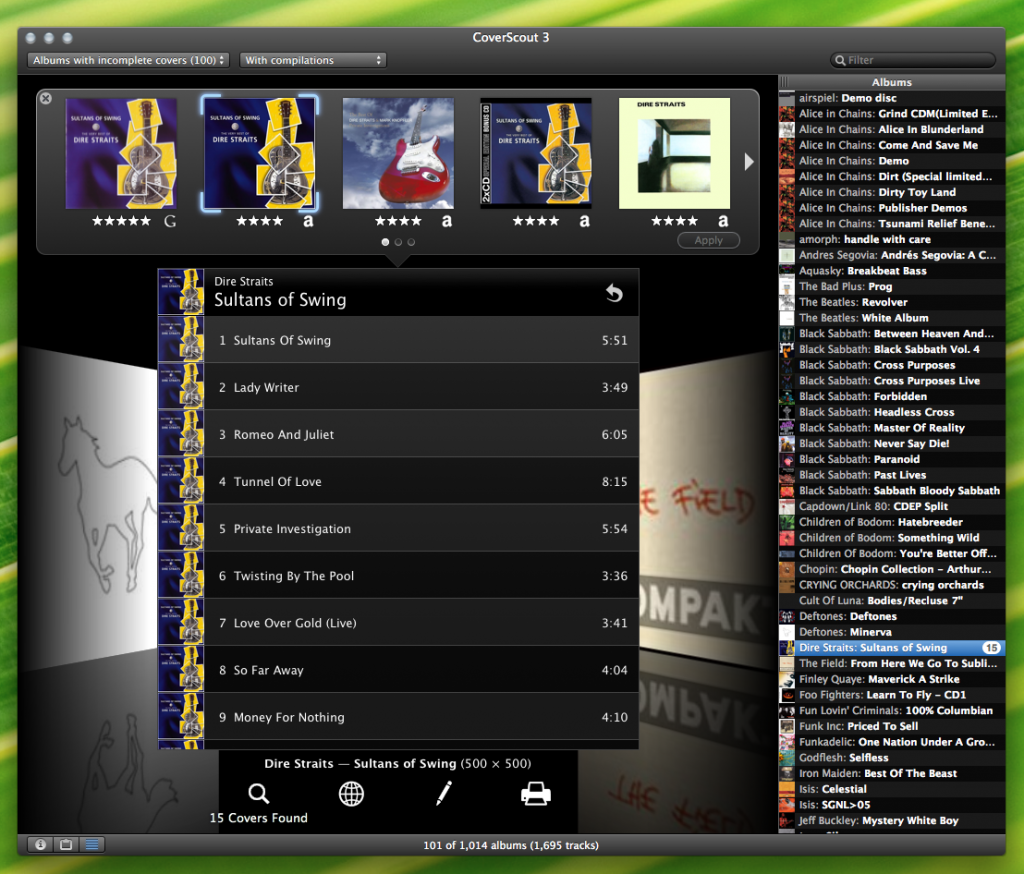 getting a cover for lots of albums follows the same process, however you can select many albums and have coverscout automatically apply the cover for each.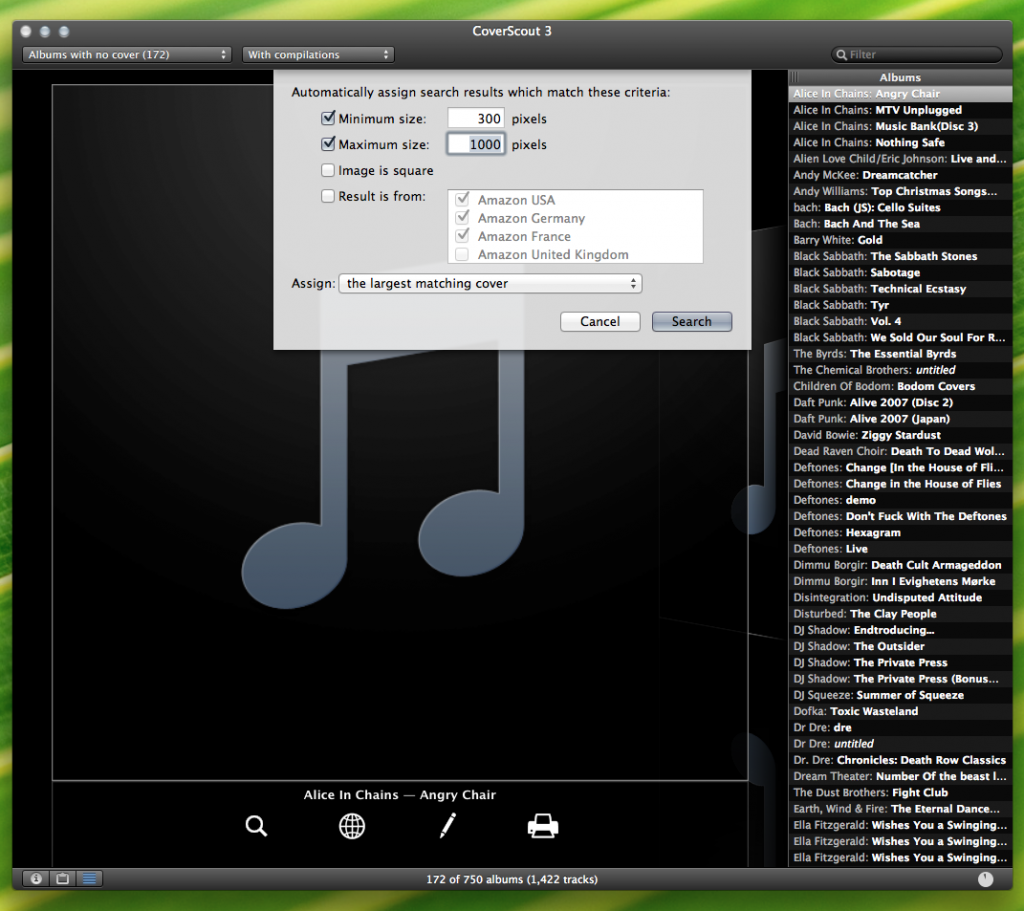 there is an option in the dropdown that will let you select 'albums with incomplete artwork' which will show you albums that have artwork missing from any of their tracks, you can then apply the artwork from a track that has a cover to the entire album, or you can have coverscout search online for one.
4) overal experience
overall the app is excellent. it found covers for everything I threw at it.
it does take a play in itunes for itunes to update the cover, which is expected, and isnt anything to do with the app, it has to do with itunes.
i now have a lot of nice covers for my music, which is great when it syncs to my ipad or I play it on my apple tv.
if you have a large music collection and want to make sure you have all the correct covers then I couldnt recommend this app highly enough.
you can download the app from the equinux website, there is a demo available so you can try it out.
coverscout is also available from the app store